Archive > Supertankers

- William Cruickshank

29 & 30 July 2006. Public installation




It's not about how improbable finding tankers and cargo ships moored in Regent's Canal -- next to the green, the canal boats, and geese.
It's also not about how improbable the size of the tankers, dwarfed by the neighbouring canal boats. Though at between 1 to 2 metres, the tankers are not so small as to be about the miniature. In fact, they're about the size of a person.
Even though it's not probable, it's possible.
On 29 and 30 July, we will be mooring William Cruickshank's cargo ships on Regent's Canal, by the gallery in Islington. August art presents "SuperTankers".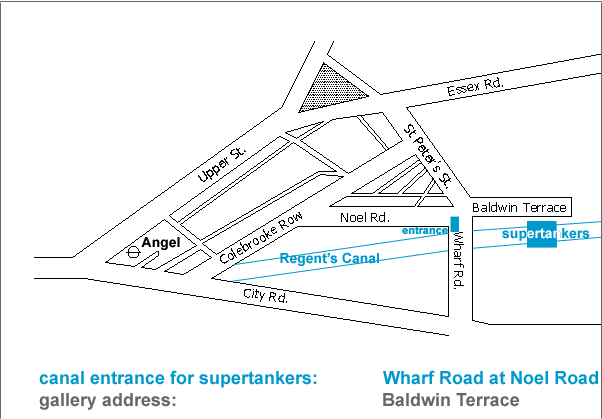 Open
Invitation and Map as a .pdf document: SuperTankers